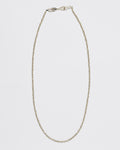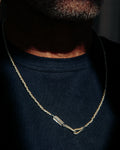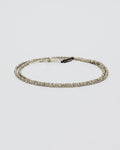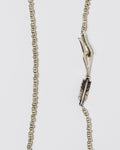 Silver Beaded Necklace
Larry Smith

Made in Japan, these sterling silver bead necklaces are created with the utmost attention to detail. Each bead is polished by hand, making the formation of this piece a very complicated and tedious process. The bead necklace features Larry Smith's signature arrow hook closure. The stainless steel wire is used to make a durable piece that will last forever—created in collaboration and with inspiration from Native American artists. 23.5" in length. 

Yoshifumi Hayashida of Silversmith launched the Larry Smith brand in 2009. Inspired by the jewelry that Native Americans took the time and effort to make in the 1880s and 1940s, each piece respects their culture, spirit, and manufacturing attitude. Hayashida also puts Japanese techniques and sensibilities into his work. He uses motifs from the natural world or natural stones such as turquoise to create unique jewelry about comfort. Its sophisticated design and delicate stamp work is characteristic of the Larry Smith design.