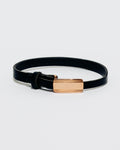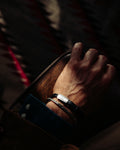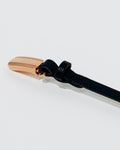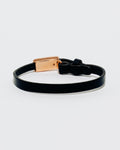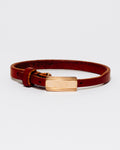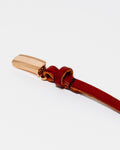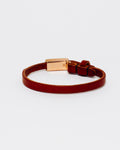 18k Leather with small ID - Rose Gold
Billykirk

The BillyKirk RG Buckle is made in 18K Rose Gold with full grain, vegetable-tanned bridle leather. Handmade in the USA in two sizes; the S/M fitting 6.5" to 7.5" and M/L fitting 7.5" -8.5". Each bracelet includes three holes for size adjustment. This universal piece was intended to be worn on its own or with any stack. Man of the World founder Alan Maleh personally wears this piece daily with his curated stack. Maleh worked closely with the Bray brothers to ensure his first signature piece was a perfect creation. 

Founded in Los Angeles by brothers Chris and Kirk Bray, Billykirk has been a pioneer in the Made In America Movement for over twenty years. Inspired by a vintage watch strap purchase in 1999,  Billykirk supported and grew the American leather artisan industry. Always made in the USA, their trademark is the use of the finest materials, uncompromising attention to quality, and a thoughtful eye for design. When you purchase a  BillyKirk product, it is guaranteed to be unique and admired.