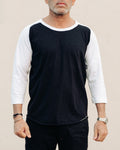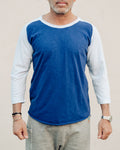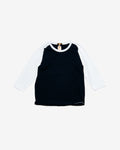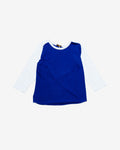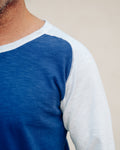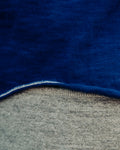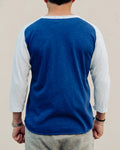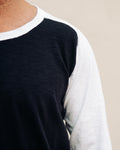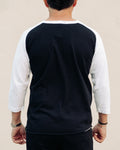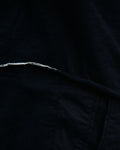 Mister Freedom Ball Tee
Mister Freedom

Original Mister Freedom® pattern, inspired by vintage 1960′s-70′s baseball tees. The fabric is made entirely from cotton and has a lightweight feel. It has a slubby texture and is knitted in the USA. The fabric has a tendency to twist and torque, but this is intentional and not a flaw. 
3/4 sleeve length

Raglan sleeve pattern

Tubular knit (no side seams)

Cover stitch self-fabric neckband

Original MF® "The Sportsman" black woven rayon label on neck band.

Made in USA
Mister Freedom is a vintage-inspired clothing brand founded in 2003 by Christophe Loiron. Known for its meticulous attention to detail and historical accuracy, the brand creates garments that pay homage to classic American workwear and military clothing. With a focus on high-quality materials and authentic manufacturing techniques, Mister Freedom has gained a dedicated following for its timeless designs. From denim jeans and jackets to military-inspired outerwear, each piece tells a story and embodies a sense of nostalgia while incorporating modern elements.