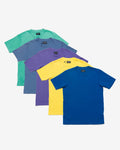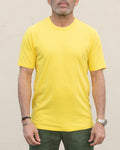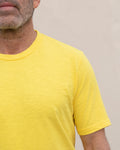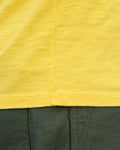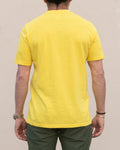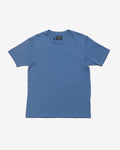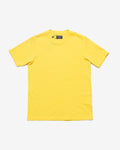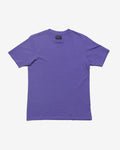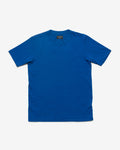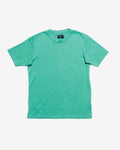 Goodlife 20/1 Slubbed Cotton T-Shirt
Goodlife

A cotton slub jersey knit from mid-weight cotton yarns that have an intentional uneven texture that only improve with age. Cut, sewn and dyed in Los Angeles. The color selection has been carefully curated through a collaborative process involving Alan and Goodlife's founder, resulting in a collection that reflects meticulous attention to detail and refined style.

 

Goodlife is a brand that embodies a unique state of mind and a way of living for those who appreciate true style and quality. Their collection of understated essentials is designed to complement individuality and lifestyle, with a focus on versatility and comfort. Goodlife offers a fresh yet nostalgic take on timeless styles, providing high-quality classics reimagined for modern living. They value purpose, creating products that are suitable for work, play, and everyday life, with versatility and comfort at the forefront. Their pursuit of perfection is evident in their goal to create the world's greatest t-shirt, serving as the ultimate wardrobe staple. Goodlife is committed to providing high-quality essentials while manufacturing products responsibly and helping individuals discover the best version of themselves.